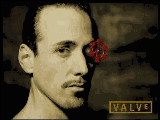 公司简称: Valve Software

总部所在区域:

公司电话:

邮政编码:

传真号码:

成立时间:

电子邮件:

公司主页: http://www.valvesoftware.com/

公司地址:

  本专区所涉及的厂商资料,全部来自于厂商官方,新浪网不为厂商资料的准确性、可靠性做任何担保,由此产生的法律责任由信息提供方独立承担。如有信息变更或不详之处,请与本版编辑联系。
专区编辑:高原
Valve is an entertainment software and technology company founded in 1996 and based in Bellevue, Washington. The companys debut title, Half-Life, has won over 50 Game of the Year Awards and was named "Best PC Game Ever" in the November 1999, October 2001, and April 2005 issues of PC Gamer, the world's best-selling PC games magazine.
The company's portfolio of entertainment properties includes Half-Life®, Counter-Strike™, Day of Defeat®, and Team Fortress®. Valve's catalog of products accounts for over 20 million retail units sold worldwide, and over 80% of the PC online action market.
In addition to producing best selling entertainment titles, Valve is a developer of leading-edge technologies, such as the Source™ game engine and Steam, a broadband platform for the delivery and management of digital content.
Today, Valve is composed of over 70 of the industry's leading artists, programmers, and writers. In the company's nine-year history, it has risen from "unlikely new entry" to industry leader, producing a string of best selling and critically acclaimed PC entertainment products and technologies.